http://ska.askwing.com/whatsnew.htm

Aug 4, 2007
News clip extract from the The Straits Times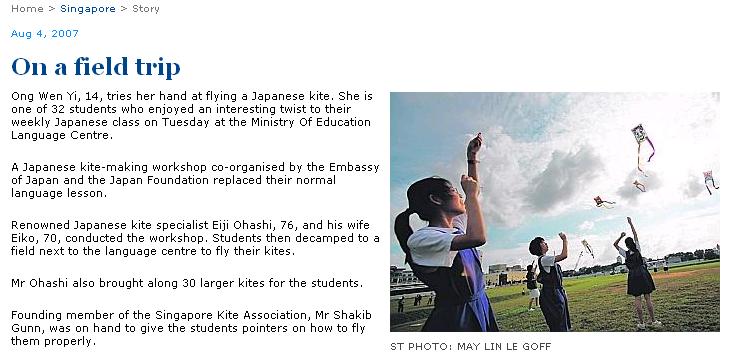 July 31 to Aug 1,2007
The Embassy of Japan (with assistance from SKA) had invited Mr. Eiji Ohashi,
a Japanese-kite specialist, to Singapore to conduct kite-making workshops.
The objective of this event is to introduce Japanese culture to Singaporean
youths through a fun and educational hands-on workshop on making
Japanese kites. The workshops were held at MOE Language Center and
NUS High School.